Molecular Transfer System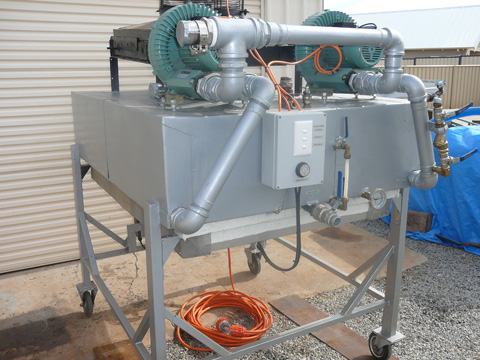 The Gomtech Molecular Transfer System (MTS) was inspired having worked for many years in an industrial environment of gas, oil, water and recycling. Coming from a refrigeration, chemical engineering background I knew that existing methods to recycle and reclaim liquid waste were unsustainable and environmentally hazardous and set about designing a system that would improve on these methods.
The novel technology that I designed and built has surpassed even my expectations and this simple system can reclaim any contaminated liquid.
Gomtech's Vision
The vision of Gomtech is to provide a technology that will foster environmentally sustainable practices to the mining, industrial, shipping and agricultural industries and to provide alternative sources of water and hydrocarbons whilst capturing harmful emissions.